Why We're a Trusted Spray Foam Insulation Contractor in Central Kansas
Discover how Advanced Seal can help with your next spray foam insulation installation. Our personal dedication to each customer is the reason why we've grown our reputation over the years as foam insulation contractors serving central Kansas. We're delighted to offer customized insulation services that not only help our customers protect their homes and buildings but also achieve bigger savings on monthly energy bills.
Are you ready to experience better comfort? Get started today by requesting your free inspection.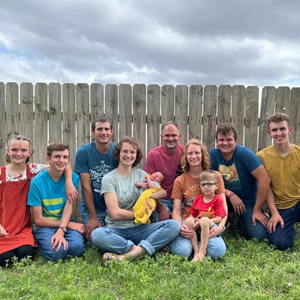 Meet the Owner
Advanced Seal is owned by Jason Rinehart. Jason comes from a long career in the construction industry and strive to be insulation contractors that customers can trust for high-quality results. The idea of becoming an independent insulation contractor stemmed from the joy and passion of helping customers. Jason's strong faith in God impacts every aspect of their lives and inspires them to do and be better. When Jason isn't helping customers, he enjoys spending time with his family, teaching his children the importance of good work ethics, and putting their faith into doing God's work.
Quality Matters
Maintain better comfort in your home or building with help from a customer-centered insulation contractor. We're dedicated to making your maintenance process as easy and hassle-free as possible. With our focus on quality and efficiency, you can rest easy knowing your new residential or commercial insulation system is designed to last. Because quality matters to us, we take pride in our A+ rating with the Better Business Bureau®. When you choose a spray foam insulation system, we promise decades of year-round comfort.
About The Advanced Seal Promise
When you make us your foam insulation contractor, you can expect the highest level of care, no matter the size of your project. As certified professionals, we keep up with the latest techniques, exclusively use trusted brands, and ensure you see results that meet and exceed your expectations.