Spray Foam Insulation Available in Wichita, KS
Find better comfort with full-service insulation installations from Advanced Seal. We understand how stressful it is to find the right solution. That's why we offer our services.
If you're experiencing unsafe air quality, inconsistent temperatures, or high energy bills, let us help you make a better decision for your home or business.
We're a dedicated insulation contractor bringing over four decades of experience to our central Indiana communities. Creating a healthier, more comfortable, and better-controlled environment is what we do best.
Call us today to hear more about the many benefits of installing an insulation system in your home or business.
Love Your New System
Don't underestimate the importance of a good insulation system. Take advantage of our services offering high-quality insulation installations for a better price. As your foam insulation contractor, we're not only committed to giving you quality but lower energy bills, too. Our Insulation Quality Initiative affords customers industry-leading, green products that promise both longevity and durability. With our insulation installations, you'll experience up to a 50 per cent reduction in total heating and cooling costs while enjoying a healthier environment that's free of allergens, dust, and other pollutants.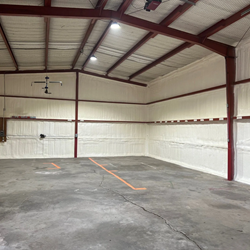 Make an Educated Decision
If this is your first time installing insulation in your home, we're here to help you make the best choice. There are many benefits to both blown-in and spray foam insulation, but there may be a better option depending on your needs. While blown-in insulation is a common system, if your home features higher ceilings, basements, or curved walls, spray foam insulation might be the best option for you. No matter what you choose, your insulation system will help reduce noise, save energy, control moisture, and create better heating and cooling in your home. Don't shrug off higher monthly bills; let the services of our experienced team help you find your insulation installation solution.
Give your loved ones the gift of comfort by installing insulation. With a better system, you'll stay warmer in the winter and cooler in the summer.
Love your new environment. When we install your insulation system, you'll benefit from a healthier and quieter environment.
Get assistance when installing your insulation. We offer spray-foam, blown-in fiberglass, and cellulose options, and we always customize our insulation based on your needs.
Attic insulation, crawl space insulation, ceiling insulation, floor insulation, wall insulation, or roof insulation will bring you benefits for your home or business for years to come.
Protect your home or business by installing upgraded foam installation. Our process is hassle-free, and afterward, you'll enjoy long-lasting protection against interior water damage.
Say no to expensive energy bills by installing new insulation systems. If you're not sure whether your current system is inefficient, we're happy to provide a free, no-obligation inspection.
Feel confident about your decisions. When it comes to your insulation installation, you can always count on us to keep you educated and informed of every available option.